Vælg din placering og sprog
Vælg din placering og sprog


Om CCLI
 Hvordan begyndte det?
Vores historie begynder i 1984 da en præst i Portland, Oregon som lagde mærke til, at ærkestiftet i Chicago blev dømt til at betale 3,1 millioner USD pga brud på copyright loven. Præsten bad menighedens musikansvarlige, Howard Rachinski om at sørge for, at kirken overholdt copyright loven.
I januar 1985 begyndte Howard at udvikle et koncept kaldet "permission of use" (tilladelse til anvendelse). Tanken var, at kirker kunne få en skriftlig tilladelse indenfor specifikke ikke-kommercielle copyright aktiviteter. Han navngav dette "Starpraise Ministries", som blev CCLI's forgænger.
Det blev tydeligt, at der var et stort behov for copyright licenser til kirker, komponister og musikforlag. Det var et emne, man skulle tage alvorligt. Markedet reagerede hurtigt og inden årets afslutning, havde 1150 kirker tegnet licens med Starpraise.
I januar 1988, blev Starpraise Ministries etableret som virksomhed og i april byttede man navnet ud til Christian Copyright Licensing, Inc. (CCLI)
Hvad vi stadig tror på. Vores rødder er, at vi er en tjeneste fra kirkerne og til kirkerne med det formål, bedre at kunne informere og udruste kirkerne i copyright spørgsmål samt beskytte kirkerne mod konsekvenserne af brud på disse. Vi ønsker at sikre en bredere, lovlig anvendelse af copyright beskyttet materiale i kirkernes gudstjenester og andre samlinger. Også i dag, selvom vores produkter og tjenester fortsat vokser og udvikles, er vi lige overgivede til tjenesten med at udruste og tjene kirkerne og copyright indehaverne som vi altid har været.
CCLI licensierer mer en 250 000 kirker over hele verden.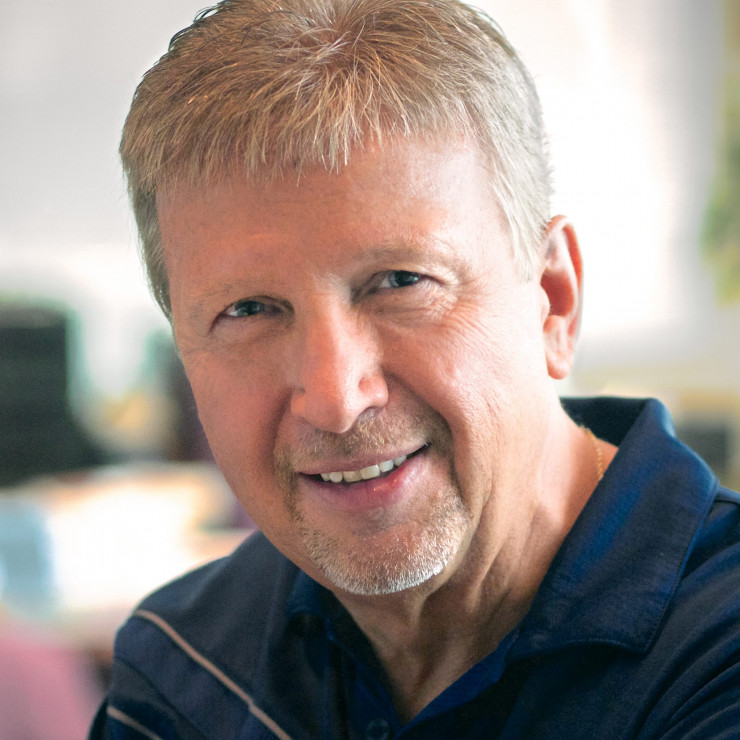 Vores grundlægger, Howard Rachinski
1984
Retslig copyright dom mod ærkestiftet i Chicago
1985
Howard Rachinski etablerede copyright "permission of use"

Starpraise Ministries blev grundlagt

250 kirker tegnede copyrightlicens
1986
1150 kirker tegner CCLI-licens
1987
Starpraise Ministries møder det tilsvarende britiske firma, CMA

Starpraise Ministries og CMA etablerer en fælles copyright aftale til kirker
1988
Starpraise Ministries bliver registreret virksomhed

Starpraise skifter navn til Christian Copyright Licensing Inc. (CCLI)

CCLI lancerer Church Copyright Licence
1990
CCLI ekspanderer til også at inkludere Canada
1991
CCLI begynder samarbejdet med britiske CMA
1994
CCLI begynder at give licens til skoler i UK.
1995
Den første SongSelect-software anvendes på disketter
1995
1995
CCLI ekspanderer til at inkluderer Sydafrika
1997
CCLI ekspanderer til at tilbyde fotokopierings licens i Australien och New Zealand.
1998
CCLI ekspanderer til ikke engelsktalende nordiske lande
2001
CCLI bliver partner med MPLC for at etablere CVLI i løbet af 2001, og kan herefter tilbyde Church Video License (Kirkernes Video Licens)
2001
2002
CCLI begynder at sælge copyright-licenser til kirker i Benelux
2004
2006
CCLI ekspanderer til Tyskland
2007
2008
CCLI begynder at arbejde i Singapore
2009
CCLI ekspanderer til Brasilien
2012
CCLI begynder at arbejde i Korea
2012
2016
CCLI kan nu tilbyde licens over hele verden gennem underskrivelsen af den nye globale kontrakt
2017
CCLI lancerer SongSelect i de nordiske lande
Vælg din placering og sprog
Vælg din placering og sprog
© 2023 Christian Copyright Licensing International. Alle rettigheder forbeholdes.
Denne hjemmeside er beskyttet af reCAPTCHA og Googles privatlivspolitik og Servicevilkår gælder.
Denne hjemmeside bruger cookies til at forbedre din oplevelse. Ved at bruge denne hjemmeside accepterer du brugen af ​​cookies. Integritetspolicy OKAY
Privacy Overview
This website uses cookies to improve your experience while you navigate through the website. Out of these, the cookies that are categorized as necessary are stored on your browser as they are essential for the working of basic functionalities of the website. We also use third-party cookies that help us analyze and understand how you use this website. These cookies will be stored in your browser only with your consent. You also have the option to opt-out of these cookies. But opting out of some of these cookies may affect your browsing experience.
Necessary cookies are absolutely essential for the website to function properly. This category only includes cookies that ensures basic functionalities and security features of the website. These cookies do not store any personal information.
Any cookies that may not be particularly necessary for the website to function and is used specifically to collect user personal data via analytics, ads, other embedded contents are termed as non-necessary cookies. It is mandatory to procure user consent prior to running these cookies on your website.